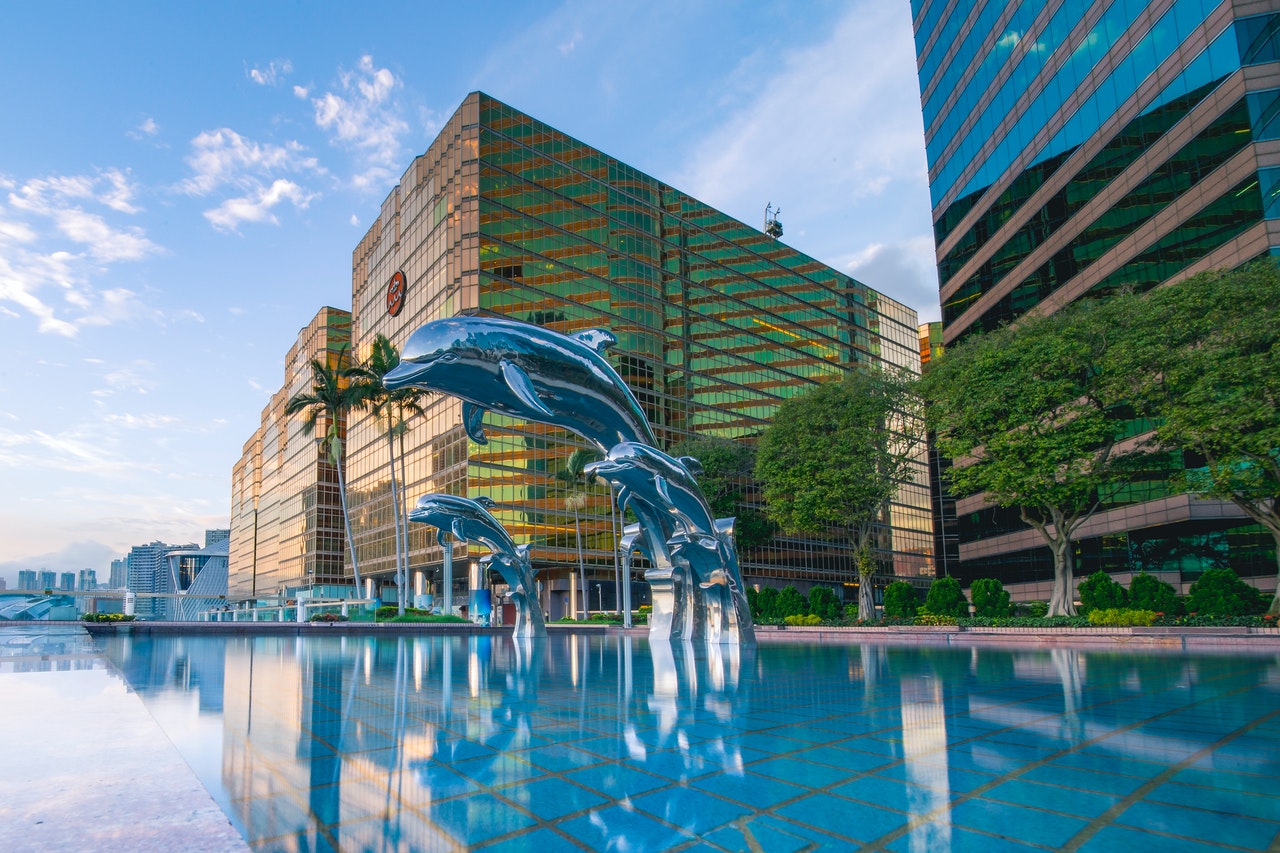 Annual Calendar & Attractions

Qatar is one of the smallest countries around the Persian Gulf, but what it lacks in scale makes up for in both adventure and luxury. The country effortlessly combines the millennial culture of the Middle East with modern amenities and experiences, for a trip you'll never forget.
No matter what type of traveler you are – adventurer, luxury lover, beach lover, sports lover – you will find activities that interest you in Qatar. And, as the destination continues to be the focus of tourists, you'll see it all before the rest of your friends get there. Still not sure if Qatar is for your next vacation? Here are our main reasons to Discover Qatar that will surely convince you.
The weather is always great
From the desert to the seashore, the sun's always shining in Qatar
There's a remarkable blend of tradition and modernity
Qatar celebrates its long history while looking forward to the future
It's a good choice for outdoor adventures
There's no shortage of adrenaline-pumping activities in Qatar
There are amazing museums
They're just as impressive on the outside as the inside
There's a wide choice of shopping options
From markets to malls, Qatar offers a range of retail therapy
Get luxury for a great value
Despite Qatar's appeal to luxury travellers, it's still accessible to the budget explorer
Experience the sheer vastness of the desert
The dramatic dunes of Qatar create a backdrop like no other
Discover the Whale Sharks of Qatar
Qatar is home to one of the largest Whale Sharks' aggregations in the world.
Events to attend in Qatar in upcoming months
| S.No. | Name of Event | Date |
| --- | --- | --- |
| 1 | Qatar International Art Festival | 1 October 2023 |
| 2 | Geneva International Motor Show | 05 Oct -14 Oct 2023 |
| 3 | F1 Qatar Airways Qatar Grand Prix | 06 Oct - 08 Oct 2023 |
| 4 | Qatar International Boat Show | 1 Nov - 5 Nov 2023 |
| 5 | World Aquatics Championship- Doha 2024 | 2 Feb -18Feb 2024 |
| 6 | Qatar International Food Festival | 24 Jan - 4 Feb 2024 |
| 7 | Web Summit Qatar | 26 Feb - 29 Feb 2024 |
| | |
| --- | --- |
| Qatar International Art Festival | QIAF, one of the largest art festivals in Qatar, every year.Art Exhibition, Live Painting Symposium, Artistic Fashion Show, Master classes, Cultural Tour are some of the highly accolades events organized at the QIAF. |
| Geneva International Motor Show | More than a traditional car show, this will be an exciting festival celebrating car culture and excellence. JOIN AN UNMISSABLE EXPERIENCE FOR EXHIBITORS AND VISITORS, DESIGNED TO SHOWCASE TRUE EXCELLENCE IN LUXURY, SPORTS, EXOTICS, AND CLASSICS. |
| F1 Qatar Airways Qatar Grand Prix | Experience the epitome of the best motorsport and motorcycle racing in the world at one of the region's premier racing circuits, Lusail International Circuit. Fans from around the globe are in for an exhilarating treat alongside Qatar's world-renowned hospitality! |
| Qatar International Boat Show | Generating plenty of excitement in Doha each year, the Qatar International Boat Show provides an intimate glimpse into one of the world's most youthful super yachting regions. The show is a must-see exhibit. |
| World Aquatics Championship- Doha 2024 | It is the first time that Doha will host the world championships. It will also be the first city in the Arab World to have ever host the world championships. The championships will take place five months before the start of the 2024 Summer Olympics in Paris |
| Qatar International Food Festival | The 2023 Qatar International Food Festival - a wealth of cuisine, people, and culture - will be held in Lusail Boulevard. This grand event is adorned by locals and internationals alike. This year's choice of cultural cuisine will highlight Indonesia. Showcasing over 90 vendors, not only will the festival cover the vast, delicious details of traditionally authentic Indonesian food. |
| Web Summit Qatar | In February 2024, thousands of international entrepreneurs, investors and leaders will gather in Doha to connect the tech world and drive innovation at our brand new event: Web Summit Qatar. Web Summit Qatar joins the roster of international events organised by Web Summit, alongside Web Summit in Lisbon, Web Summit Rio in Rio de Janeiro, Collision in Toronto, and RISE in Hong Kong. |
Time to go on vacation to Qatar
Qatar is a culturally diverse and breathtakingly beautiful destination with the finest facilities, all surrounded by abundant sunshine. With so many awe-inspiring monuments to admire, from scrap yards to historical masterpieces, activities for the whole family like camel rides and water sports and fascinating art are on display. Presented everywhere you look – Qatar is an all-inclusive retreat guaranteed to give you a delightful getaway. Ask our holiday experts today and discover all that Qatar has to offer!