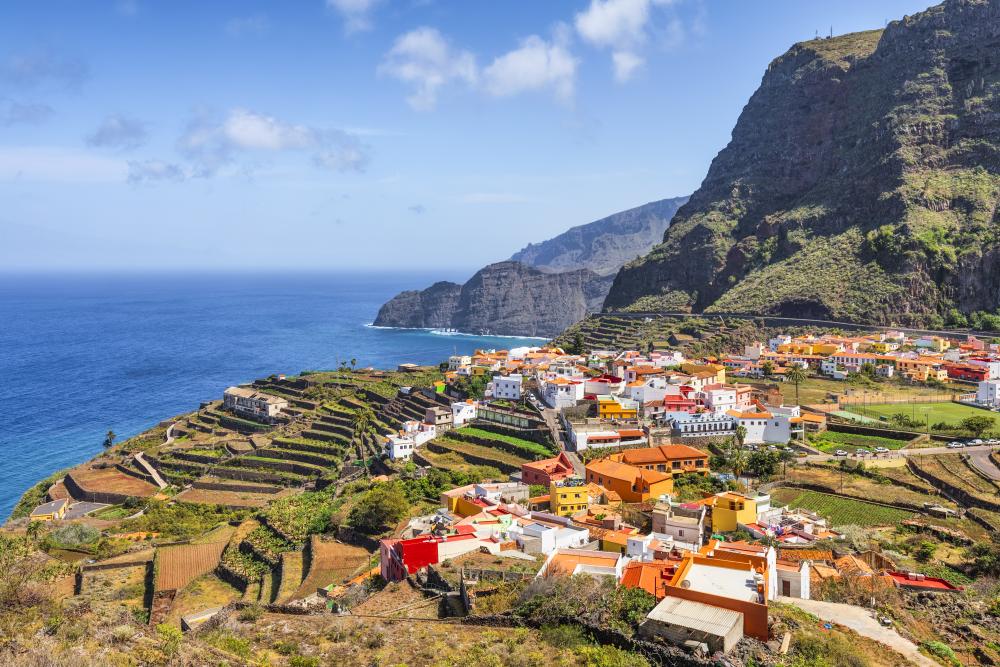 Canary Islands Crossing: An 11-Day Transatlantic Adventure
Embark on a remarkable 11-day journey to the mesmerizing Canary Islands with Conure Boutique Bounties. Our Canary Islands Crossing offers an unforgettable experience filled with natural wonders, vibrant culture, and endless adventure.
$347 USD Avg per night
+ $175 taxes/fees.

As you set sail from the bustling city of Barcelona, Spain, aboard our luxurious cruise ship, get ready to immerse yourself in the beauty of the Atlantic Ocean. This transatlantic voyage promises breathtaking views and a sense of tranquility as you cruise towards the enchanting Canary Islands.
During your time onboard, indulge in the finest amenities and impeccable service. Our elegant cruise ship offers a range of luxurious accommodations, world-class dining options, and exciting entertainment choices. From relaxing by the pool to enjoying live performances, there's something for everyone to enjoy.
As we arrive at the Canary Islands, you'll be captivated by the diverse landscapes and natural wonders that await you. Explore the volcanic beauty of Tenerife, home to the majestic Mount Teide, Spain's highest peak. Discover the dramatic cliffs and black sand beaches of Lanzarote, a UNESCO Biosphere Reserve. Visit the charming towns of Gran Canaria and Fuerteventura, known for their stunning coastlines and vibrant local culture.
Each island offers unique experiences, from hiking through lush forests and exploring lava caves to enjoying water sports and basking in the sun on pristine beaches. Immerse yourself in the rich history and cultural heritage of the Canary Islands as you explore charming towns and visit local markets.
Conure Boutique Bounties ensures that every aspect of your journey is carefully curated for an exceptional experience with good Entertainment Itineraries Service. From the moment you step onboard until you bid farewell to the Canary Islands, our dedicated staff is committed to providing unparalleled service and ensuring your comfort and satisfaction.
Don't miss out on this extraordinary Canary Islands Crossing with Conure Boutique Bounties. Book your voyage today and embark on an unforgettable adventure that combines breathtaking natural beauty, vibrant culture, and luxurious amenities. Get ready to create memories that will last a lifetime.

Also, follow us on Facebook.