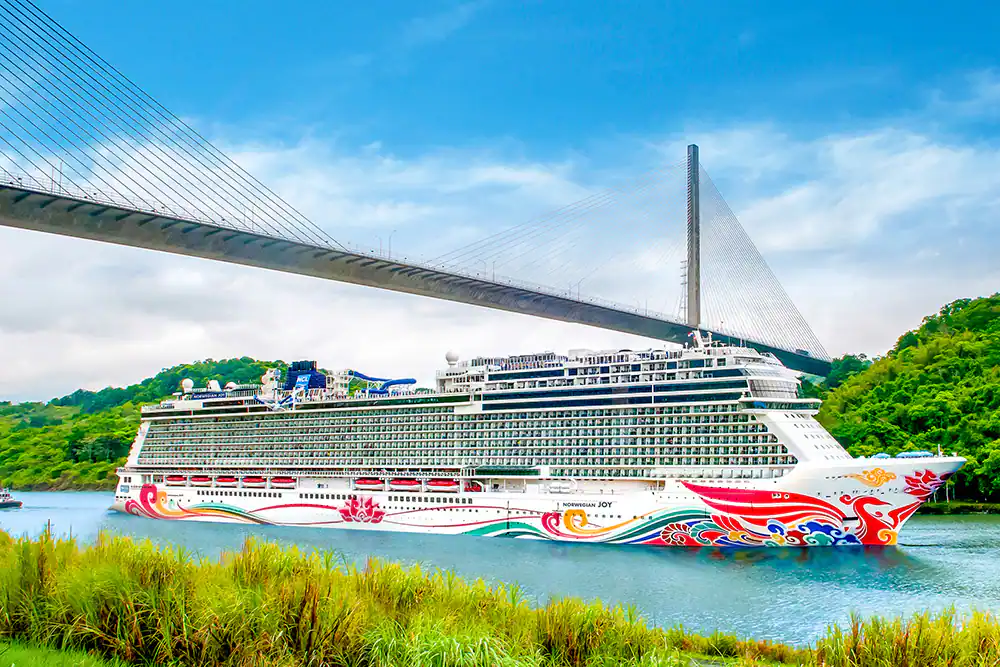 Transit the Panama Canal: A 20-Day Cruise from Seattle to Mexico & Bahamas on Norwegian Sun
Indulge in the ultimate tropical getaway as you set sail on an extraordinary cruise from Seattle to Orlando, traversing the legendary Panama Canal aboard the luxurious Norwegian Sun. Get ready to immerse yourself in the beauty of paradise, savor delicious Mexican cuisine, and explore captivating destinations along the way. This is a voyage of a lifetime that you don't want to miss. So, don't forget to avail our last minute vacation deals.
$49 USD Avg per night
+ $642 taxes/fees.
Your adventure begins in the vibrant city of Seattle, where you'll board the Norwegian Sun and embark on a journey that will take you through the stunning waters of the Pacific Ocean. As you cruise southward, you'll have the opportunity to experience the best of Mexico. Sip margaritas and savor authentic Mexican tacos while basking in the sun-kissed beaches of Cabo San Lucas. Explore the charming streets of Puerto Vallarta, the capital of Mariachi Music, and immerse yourself in the vibrant culture and warm hospitality.
But the highlight of this incredible voyage is undoubtedly the transit through the Panama Canal. Marvel at the engineering marvel as your ship navigates the series of locks and channels that connect the Pacific and Atlantic Oceans. Witness the breathtaking landscapes and immerse yourself in the history and significance of this iconic waterway. It's an experience that will leave you in awe of human ingenuity and the wonders of nature.
As you continue your journey towards Orlando, Florida, you'll have the opportunity to island-hop and explore some of the most beautiful destinations in the Bahamas. Whether it's relaxing on pristine beaches, snorkeling in crystal-clear waters, or immersing yourself in the vibrant local culture, the Bahamas offers endless possibilities for adventure and relaxation.
Onboard the Norwegian Sun, you'll enjoy luxurious accommodations, world-class dining, and a wide range of entertainment options. From indulging in delectable cuisine at specialty restaurants to relaxing by the pool or pampering yourself at the spa, every moment on the ship is designed to enhance your vacation experience.
Booking your Panama Canal cruise from Seattle to Orlando is easy with Conure Boutique Bounties. Our website provides a user-friendly interface, allowing you to explore the itinerary, browse through stunning images, and secure your spot on this extraordinary voyage. Our dedicated customer support team is also available to assist you, ensuring a seamless booking process and addressing any questions you may have.

Also, follow us on Facebook.