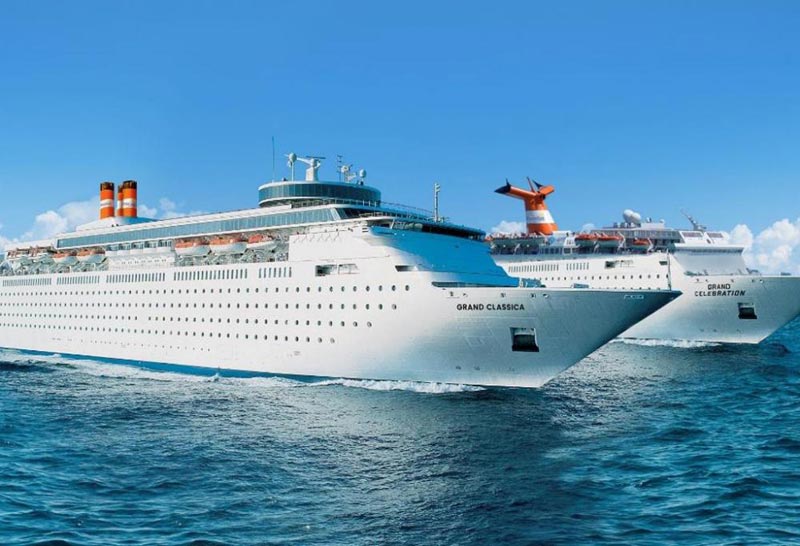 Island Escapes: Key West & Bahamas Cruise
Escape to paradise on a remarkable Key West & Bahamas cruise offered by Conure Boutique Bounties. Get ready to immerse yourself in the beauty of the Caribbean as you sail through crystal-clear waters, explore vibrant islands, and create memories that will last a lifetime.
$70 USD Avg per night
+ $134 taxes/fees.
Your adventure begins in the charming and vibrant city of Key West, Florida. Known for its laid-back atmosphere, colorful architecture, and captivating sunsets, Key West offers a perfect blend of relaxation and exploration. Stroll along the historic streets of Old Town, visit the Ernest Hemingway Home and Museum, or soak up the sun on the pristine beaches. Indulge in delicious local cuisine and experience the lively atmosphere of famous Duval Street.
As your cruise sets sail, you'll have the opportunity to explore the breathtaking islands of the Bahamas. Each stop along the way offers a unique experience, from the stunning white sand beaches and turquoise waters of Nassau to the natural wonders of Freeport. Discover the vibrant marine life through snorkeling or scuba diving excursions, or simply relax on the sun-drenched beaches and soak in the tropical paradise.
Onboard the cruise ship, you'll enjoy luxurious amenities and exceptional service. Unwind in comfortable staterooms, indulge in delectable cuisine at a variety of dining options, and be entertained by world-class performances and activities. Take a dip in the pool, unwind at the spa, or try your luck at the casino. With a range of amenities and activities to choose from, there's something for everyone on this extraordinary cruise.
Booking your Key West & Bahamas cruise is convenient and hassle-free with Conure Boutique Bounties. Our user-friendly website allows you to explore the itinerary, browse through captivating images, and secure your spot with ease. Our dedicated customer support team is also available to provide personalized assistance, ensuring a seamless booking experience. Check out our more cruises and excursion service.
Embark on an unforgettable Key West & Bahamas cruise with Conure Boutique Bounties and let us transport you to a world of breathtaking beauty and tropical bliss. Discover the vibrant culture, pristine beaches, and warm hospitality of the Caribbean. Book your dream cruise today and get ready for an adventure of a lifetime.

Also, follow us on Facebook.